Foundation Repair
Pittsburgh
Expert Foundation Repair Contractors in Pittsburgh
The foundation structure of your property represents the skeleton of your home or commercial facility. Any damage to the foundation can lead to issues with the structural integrity, the safety of your possessions, the safety of people in the property, and irreversible damage to the entire structure. If you feel something is off with your property's foundation, find evidence of water intrusions, cracks, concrete issues, or anything else, you need expert foundation repair contractors in Pittsburgh.
We started Foundation Repair Pittsburgh for one reason… to provide solid foundations for families all over the city we love. Our team brings years of experience, expertise, knowledge, and skills to the table that sets us apart from the competition. Our team of foundation contractors Pittsburgh is licensed, insured, and bonded. We use only warrantied products made in the U.S. to ensure the reliability, longevity, and durability of the foundation repair Pittsburgh PA we conduct. A visibly minor crack may be hiding a much bigger problem underneath. If left unchecked or ignored, it can lead to corrosion, floods and may even need complete restructuring.
At Foundation Repair Pittsburgh, we provide a comprehensive range of services, including waterproofing Pittsburgh, foundation repair, moisture control, basement repair, and more. Being a well-recognized name in Pittsburgh and surrounding communities, we have a customer-centric approach in all that we do. We aim to provide value to our customers and never take a shortcut to complete a project in a hurry. Our foundation contractors Pittsburgh have a keen eye for details that allows us to offer reliable solutions that you can count on.
With decades of experience in the industry, Foundation Repair Pittsburgh has developed and streamlined effective processes to ensure professional services. It not only reflects in our ability to handle projects of any scale or complexities with ease but also in our efficiency and punctuality. Compromising with the quality of services is not in our business DNA. We are always transparent in our interaction with clients, whether it is our inspections, reports, quotation, or the services we offer.
Our services include –
Basement Waterproofing
Foundation Repair
Basement Finishing
Crawl Space Encapsulation
Thermal Insulation
Basement Crack Repair
Drying the Basement
Drain Systems Installations
Basement Flooding
Foundation Maintenance
Clean Crawl Space
Vapor Barrier
Damp Proofing
The most trusted Foundation Contractors Pittsburgh
At Foundation Repair Pittsburgh, we ensure you get what you're looking for without compromising on quality, products, services, and affordability. Here are a few reasons why our company has been able to win the trust of our consumers in Pittsburgh and surrounding communities –
Only Top-Quality Made in U.S. Products Used
Licensed, Insured, and Bonded Crew
Experience and Expertise
Unmatched Customer Support
24/7 Service Availability
Written Warranty
Free Inspection Service
Free Consultation
Competitive Pricing
No Hidden Charges
Dedicated Project Manager
Complete Cleanup After Every Service
Timely Project Completion
Local Building Codes Compliant Services
Foundation Repair Pittsburgh PA understands your worries and concerns when there's a foundation problem at your residential or commercial property. We leave no stone unturned to get it fixed optimally to ensure desired results. With cutting-edge foundation repair solutions and state-of-the-art equipment, branded products, and materials, we ensure your foundation gets a new lease of life and functions just as expected for a long time to come.
With our expert foundation repair services, you don't need to worry about its maintenance or recurrence of the problems you faced. We thoroughly track the repair process and progress to ensure no issue misses our eyes. So, whether it is waterproofing Pittsburgh or Foundation Repair services you're looking for – trust us to deliver, and we would take it from there.
Don't Wait Until
It Gets Worse
Our expert foundation repair contractors in Pittsburgh will get the job done quickly and with your homes best interest in mind. Leave it to Foundation Repair Pittsburgh to give you the piece of mind you deserve when it comes to your home and protecting what is inside.
Basement Foundation Repair
Suppose the foundation of your property has cracks, dampness, mold and mildew formation, water intrusion, or any other problem. In that case, it needs to be checked and fixed before it leaves irreversible damage. Don't remain complacent when you notice a cracked wall or other visible signs of damage in your basement foundation. A small problem that can be fixed with a minor repair would worsen and cost much more to repair in the future. Unfortunately, most property owners make this mistake. Do you want to make the same mistake?
We love the city of Pittsburgh, which is why we at Foundation Repair Pittsburgh offer comprehensive basement waterproofing Pittsburgh solutions to homeowners and commercial property owners in and around Pittsburgh. We service, maintain, and repair just any kind of basements of foundation issues and have the capability to handle projects of any scale.
Some of the common basement foundation problems –
Mold and Mildew Formation
Sinking Floors
Wall Bowing and Buckling
Failing Sump Pump
Humidity
Basement Flooding
Nasty Odor
Water Intrusion
Basement Cracks
Terrible and Unpleasant Appearance – Unusable
Having a standard inspection process at Foundation Repair Pittsburgh allows us to comprehensively look for any telltale signs of damage or issues with the basement foundation. If you have a cracked wall in your basement and wondering how to fix a cracked basement wall from the inside, let us help you. Our experienced, licensed, and well-trained foundation repair specialists can take care of just any basement or foundation issues.
Our foundation repair specialists are well aware of the basement and foundation issues that commonly occur, especially when it comes to crack formation. Identifying the type of crack in the foundation or the basement is the key to providing an efficient solution. Here, at Foundation Repair Pittsburgh, we can repair just any kinds of cracks, including –
Shrinkage Cracks
Foundation Slab Cracks
Hairline Cracks
Stair Step Cracks
Diagonal Cracks
Vertical Cracks
Structural Cracks
Wet Non-Structural Cracks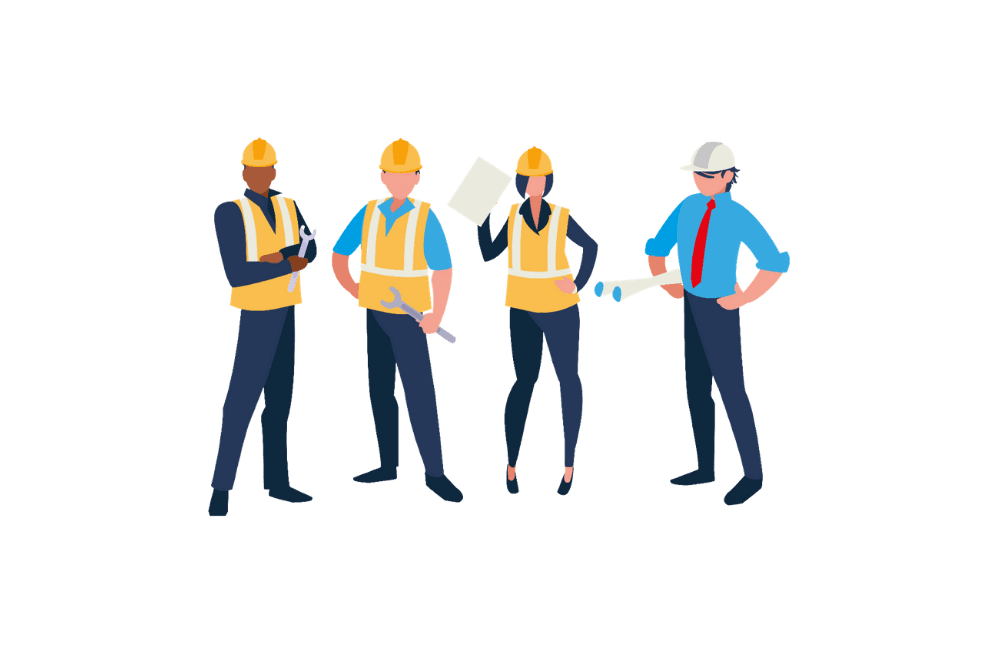 When it comes to basement waterproofing Pittsburgh, we offer both interior waterproofing and exterior waterproofing. These days, modern homes are required to have waterproofing in the exterior walls due to local building codes in many states. However, if your property's wall waterproofing is wearing out or if you have an old home, the waterproofing might not have been done.
If basement waterproofing Pittsburgh is not done, many problems can surface, including –
Clogged Drain Pipes
Expansive Soil Pressure
Corrosion
Wall Cracks
Wall Bowing and Buckling
Sewer Water Backup
Faulty Drainage
Waterlogging
Impacts Structural Integrity of Property
Structure Prone to Collapsing
Uninhabitable Area
Possessions and Stored Items at Risk of Damage
Don't put your property, family, and possessions at risk by delaying basement waterproofing works. When left unchecked, basement waterproofing problems would adversely affect other areas of your home, increasing your worries, hassles, and the cost it would take to fix the problem.
Contact us today to get your basement waterproofing done professionally, reliably, and affordably. Our basement waterproofing and repair solutions are customized to meet your requirements and are performed by professionals with years of experience and hands-on training. We aim to please and don't settle for anything less than 100% satisfaction of our customers.
Waterproofing Jobs Completed
Basment Waterproofing Pittsburgh
When water surrounding your property makes its way into the basement, the structural integrity can diminish with time. We have decades of experience in basement waterproofing Pittsburgh and our crew is well-trained in handling jobs of any scale and complexity with ease. When you hire us for basement waterproofing Pittsburgh PA, rest assured your basement is in good hands.
Our services follow an industry-standard procedure, and not only do we get the work done perfectly, but we also ensure the basement is properly and thoroughly cleaned before leaving. You'll be astounded by the results we offer once you have a look at your basement after we are done, and it is this pleasant look of awe and admiration in our customers' eyes is what makes our job worthwhile.
Waterproofing Pittsburgh is a common service sought by residential and commercial property owners in Pittsburgh and surrounding areas. It is because prevention is better than the cure, and waterlogging related problems can turn your life upside down and break your bank if you leave the issues unaddressed.
If you want a reliable Pittsburgh waterproofing solution, our experts can help. Get rid of the leaky, smelly, and inhabitable basement with our waterproofing Pittsburgh services, and make your basement area more functional, lively, and a true extension of your house. We can help you with –
Basement Waterproofing
Repair Window Wells
Interior and Exterior Waterproofing
Clean Gutters
Improve Grading
Our crew members are professional yet friendly and highly courteous. We would ensure the work is completed at the scheduled time without much hindrance to your day-to-day life. Moreover, one of the biggest concerns for most homeowners and commercial property owners is the cleanup required after the basement waterproofing Pittsburgh is completed.
Our team provides end-to-end waterproofing solutions, including thorough cleanup of the space once the job is done. It ensures that you're ready to use the space in whichever way you like without having to go over the hassles of cleaning.
If you are wondering why you need waterproofing Pittsburgh services, here are the few benefits you need to consider –
Save Money On Insurance Claims
Prevent Basement Flooding
Healthier and Hygienic Environment in Home
Save Money On Energy Bills Due to Lower Heating/Cooling Cost
Protection of Basement Flooring
Sump Pump Protection
Fortify Your Property's Structural Integrity
Basement Waterproofing Solutions You Can Bank On!
With the market flooded with waterproofing and foundation repair service providers, it can be daunting to find a professional firm you can trust blindly. At Foundation Repair Pittsburgh, we bring years of experience, expertise, skills, and resources to help you get the services you need without compromising the quality.
We believe in offering value-based and result-oriented services that last for a long time. It is because we are not only looking for your business but also your trust. This honesty and integrity have helped Foundation Repair Pittsburgh become one of the leading service providers for basement waterproofing, foundation repair, and other related services.
Call us today and talk to our experts if you suspect something is off with your basement or foundation or if you want basement waterproofing done. We can also provide a free inspection of your foundation and basement to help you make an informed decision. Our experts would be more than happy to discuss your needs in detail and provide you with available service options.
Contact us today to know more about our services, schedule a free site inspection, or get a free estimate online! Once you get your basement or the foundation of your home taken care of, head over to attic insulation Utah for more solutions to keep your home safe and energy efficient.